Want to bring your motorcycle along for the vacation.
Well, no problem. Here at Smitty's, we have a variety of options to suit your needs.

Cruiser Lift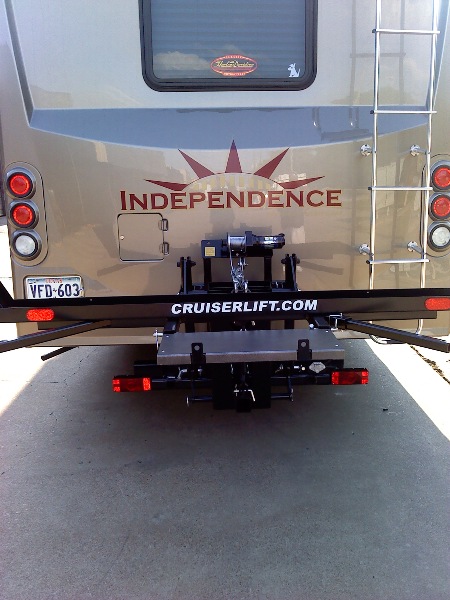 The Cruiser Lift is built locally here in Katy and works off of an electric winch. The motorcycle is driven up onto the platform. Then the winch raises it into the air. Storing it safely behind the motorhome. The Cruiser Lift will raise and lower motorcycles of up to 1,000 lbs.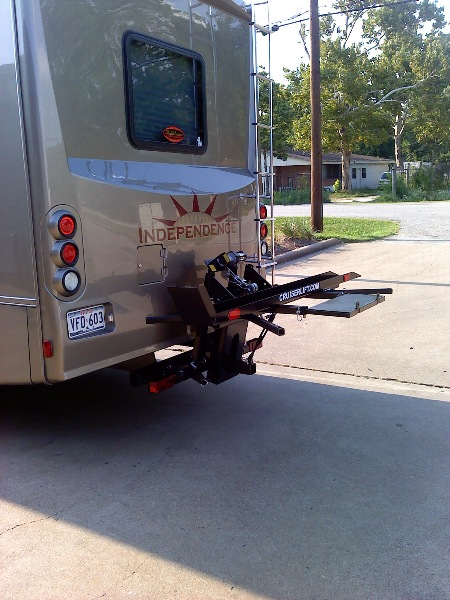 Hydra Lift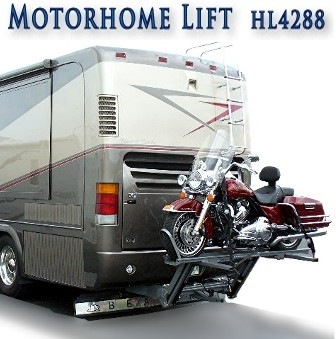 The Hydra Lift uses hydrolics to lift the motorcycle in the air and stores it safely at the back of the motorhome. It will lift a motorcycle of up to 1,000 lbs.