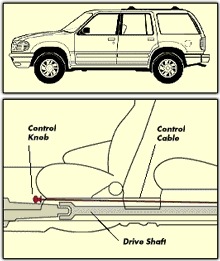 On some vehicles a driveshaft disconnect will
allow you to flat tow your vehicle.

First we take some measurements
on your existing drive shaft.
Then a whole new drive shaft is made for your vehicle.

This drive shaft has a special yoke
on the end with a collar that slides,
connecting or disconnecting
the end of the drive shaft.